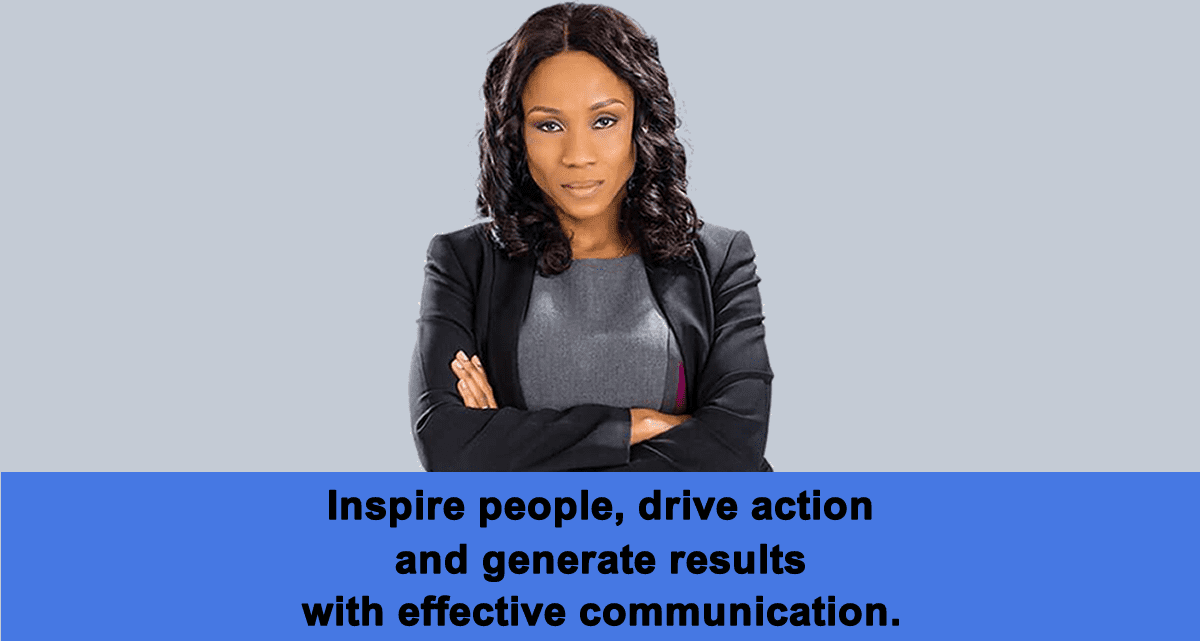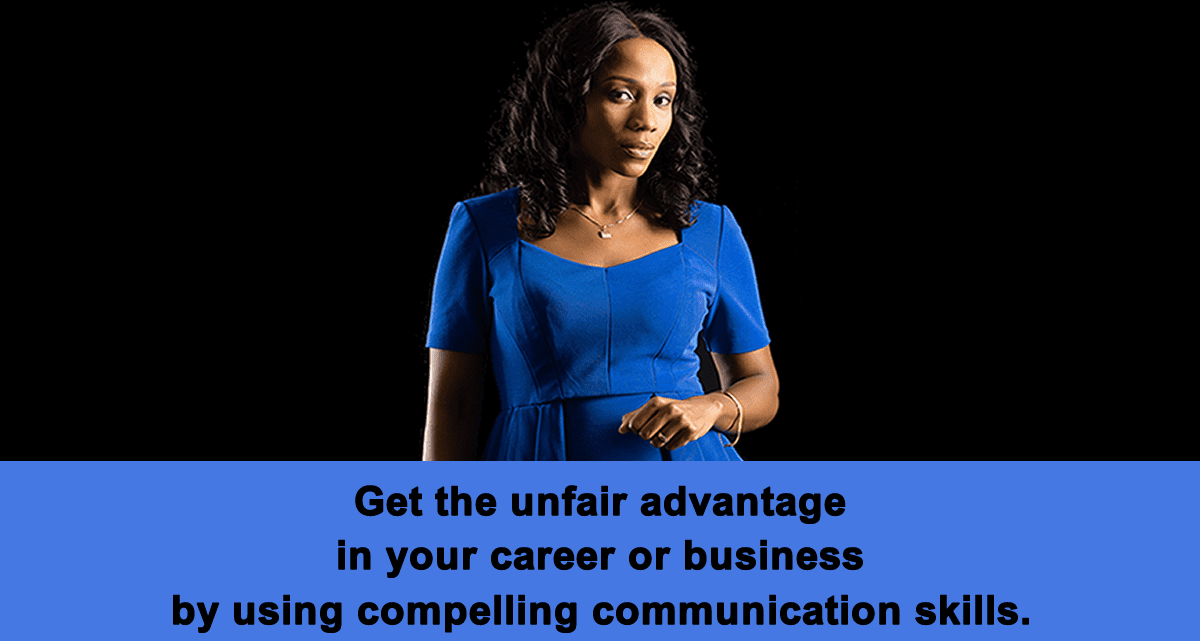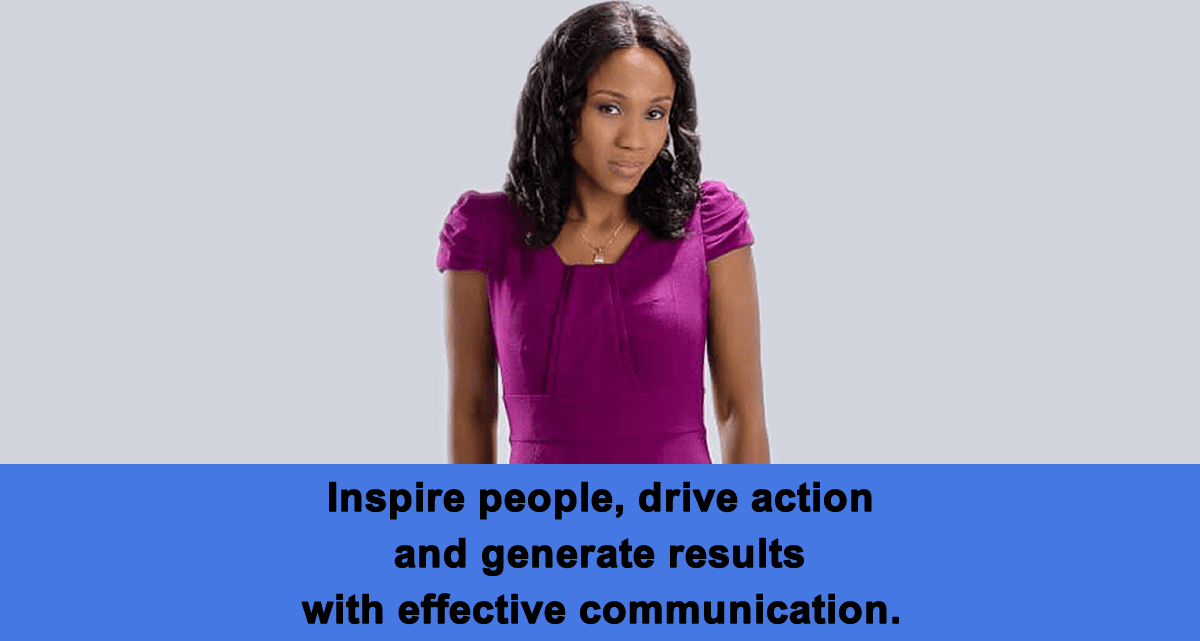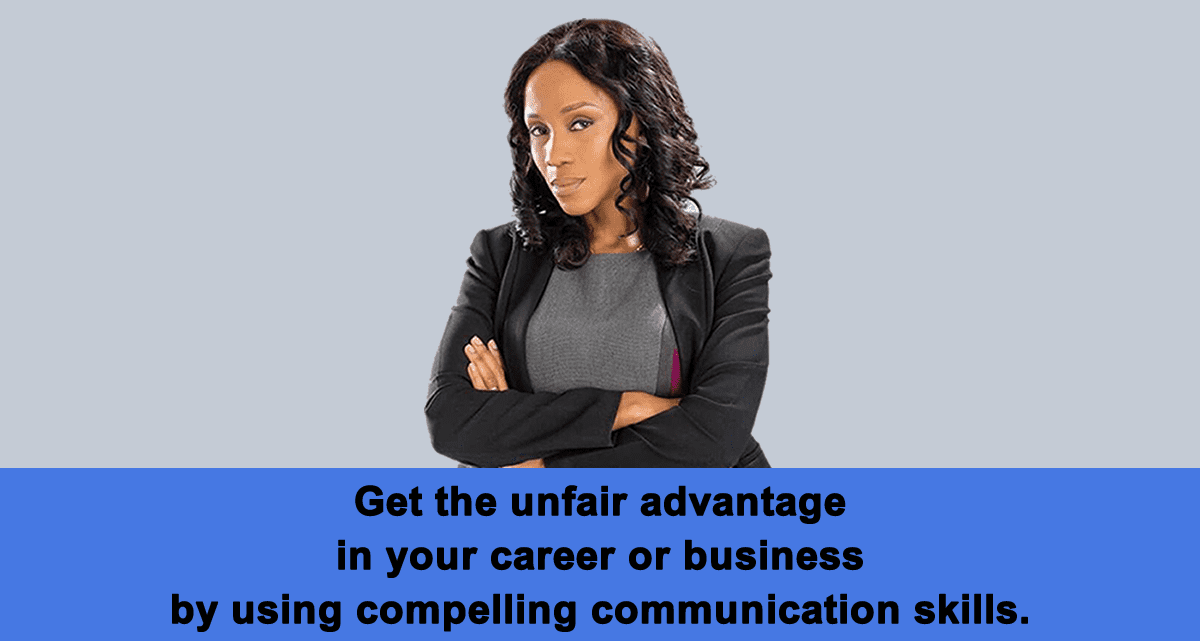 Slide 1
Inspire people, drive action, and generate results with effective communication.
Get the unfair advantage in your career or business by using compelling communication skills.
Improving your communication skills is one investment that would always yield favourable returns for your business and in your career.
Communications Trainer. Speaker. Advisor.
Lucille Ossai is an international award-winning communications trainer. She's also a speaker, advisor, bestselling author, and multi-award-winning blogger.
She helps professionals, entrepreneurs, and leaders amplify their communication skills so they increase their influence, excel in careers, and boost business results. Harnessing her wealth of experience in blogging, lecturing, coaching, and training, she designs and delivers practical communication training and advisory services for individuals and organisations. 
Whatever your communication concerns – nonverbal communication, public speaking, interpersonal communication, business writing, or brand storytelling, Lucille can guide you to achieving desirable outcomes.
Take action today to improve your communication skills because you cannot wish your communication problems away.
IAOTP Top Communications Trainer of the Year 2023. As seen on:
Top Communications Trainer of the Year 2023 — named by the International Association of Top Professionals (USA).
The #11 communication professional in the world in 2023, ranked by Global Gurus, the renowned research organisation. She's the only African to feature in the top 30 communication category.
Bestselling author of 'Influence and Thrive: How Professionals, Entrepreneurs, Business Leaders, & Corporations Use Effective Communication To Get Results'. Order from Amazon, Barnes & Noble, Waterstones, Roving Heights (Nigeria), and international outlets across six continents.
Multi-award-winning communications blogger at Rethinking Business Communications Blog: the only African-based website to feature on Feedspot's authoritative ranking of the top 40 communication blogs.
'Alum of the Month' (May 2020) — named by the London School of Economics & Political Science.
Support facilitator and communications coach at the prestigious globally ranked Lagos Business School.
Communications trainer for corporate clients, including World Commerce & Contracting, Nestlé Nigeria, the Nigeria Stock Exchange, the Society of Petroleum Engineers (Lagos Chapter), and Ischus Consulting.
Guest on radio shows and international podcasts.
Radio appearances include Lagos Talks 91.3 FM, Inspiration 92.3 FM, and Metro 97.7 FM in Nigeria.
Podcast interviews include Empowered in My Skin Podcast (Canada), Big Ideas Big Moves Podcast (Canada), Inspiring Leaders Podcast (Canada), Office Hours with David Meltzer (US), the Pen to Published Podcast (UK), the Great Speech Podcast (UK), and the Marketing Study Lab Podcast (UK).
How Professionals, Entrepreneurs, Business Leaders,
& Corporations
Use Effective Communication
To Get Results
Effective communication will never go out of style. It will outlive the critics, survive shifting trends, and thrive in this tech age.
This evergreen resource will become your invaluable companion as you strive for excellence in your industry.
Presenting Influence and Thrive to Tony Elumelu – Billionaire businessman & one of
TIME Magazine's 100 Most Influential People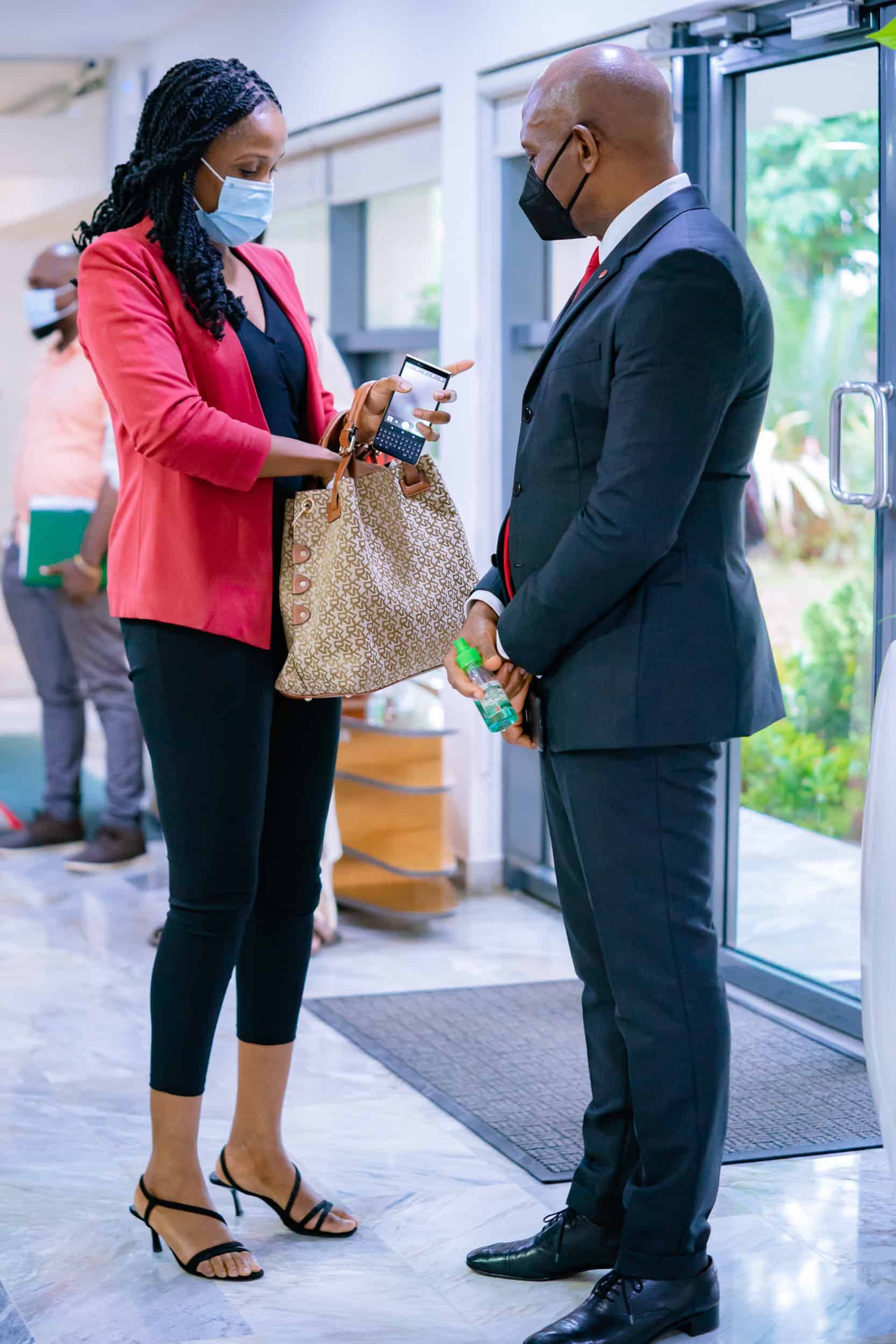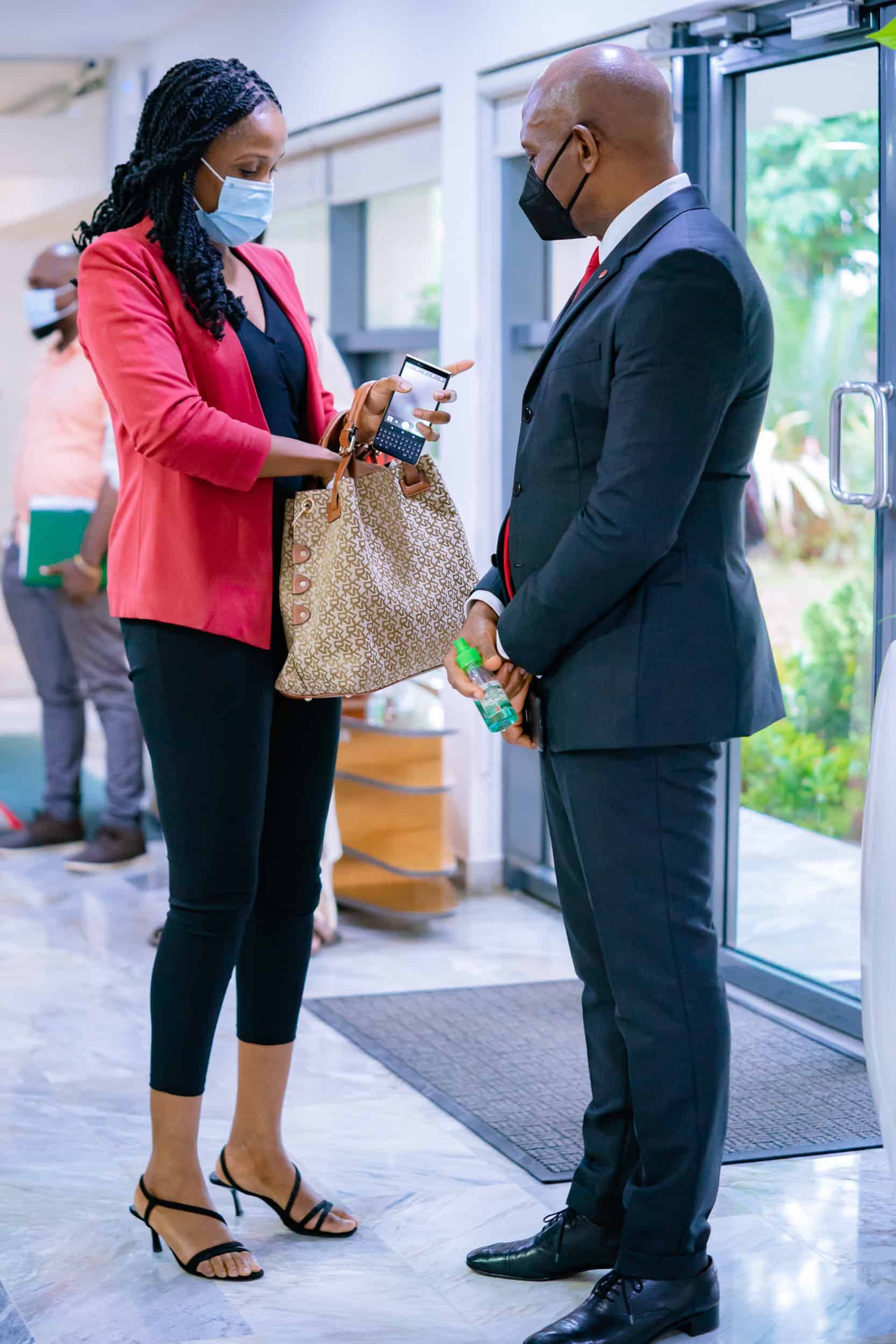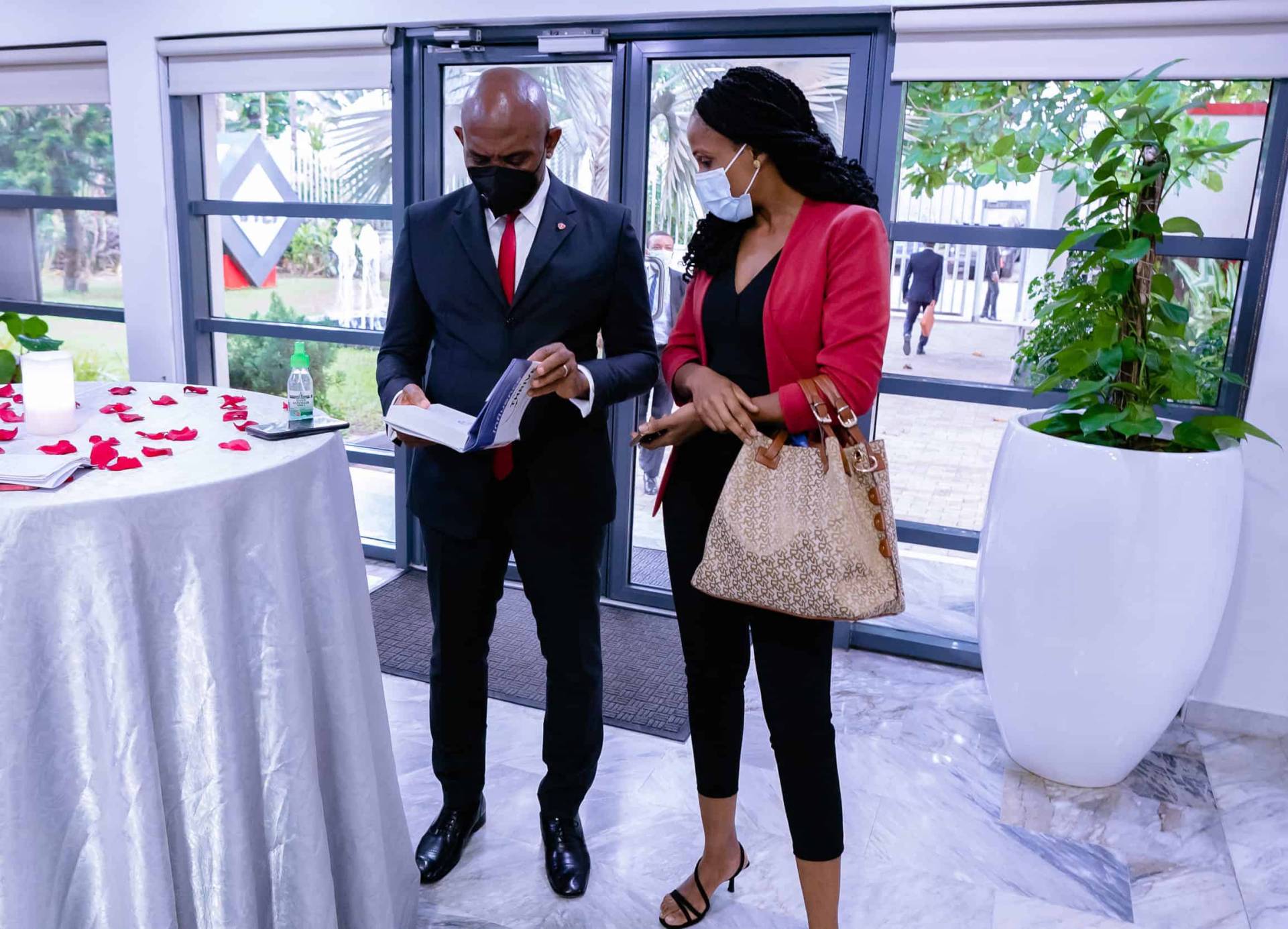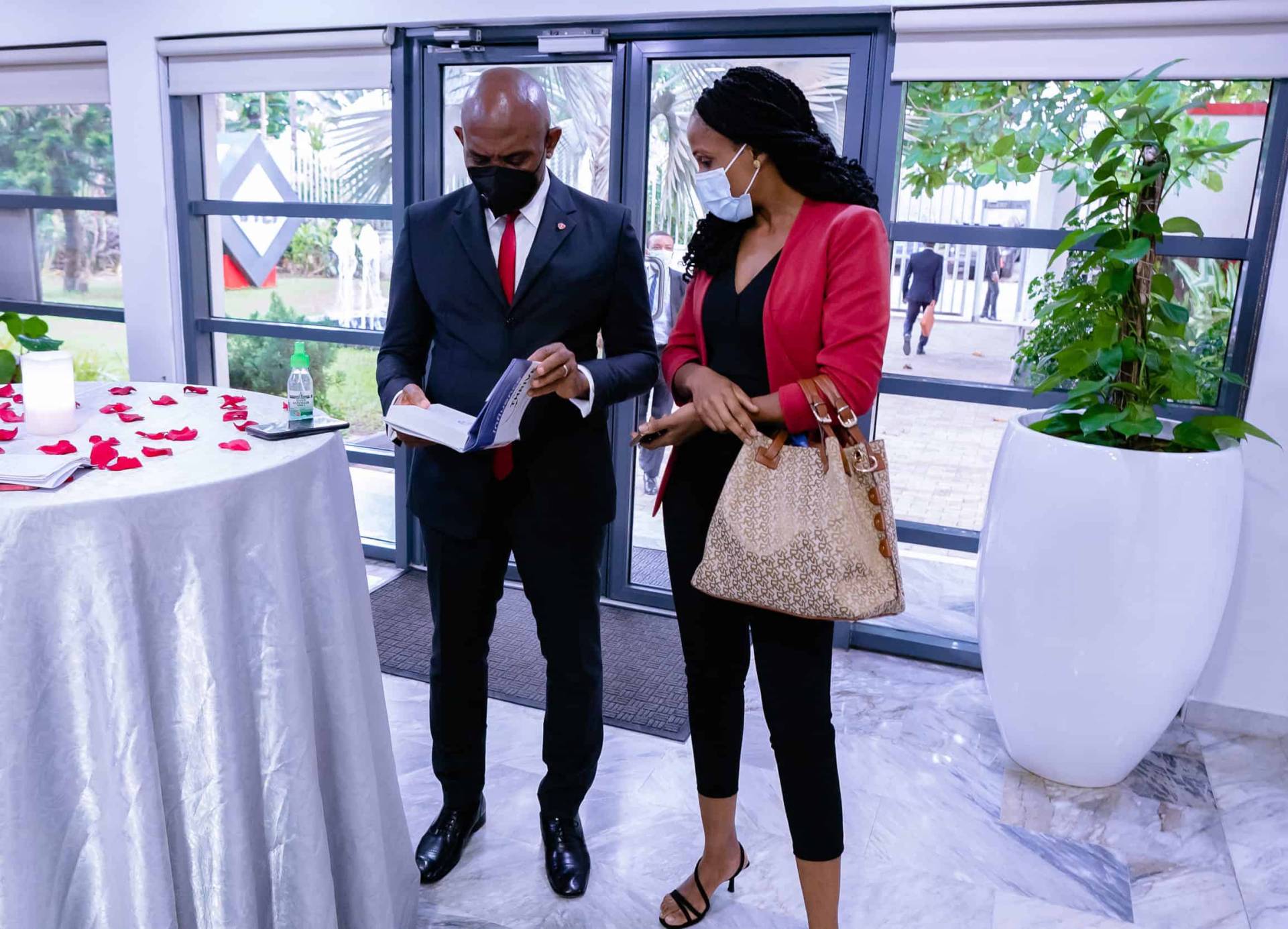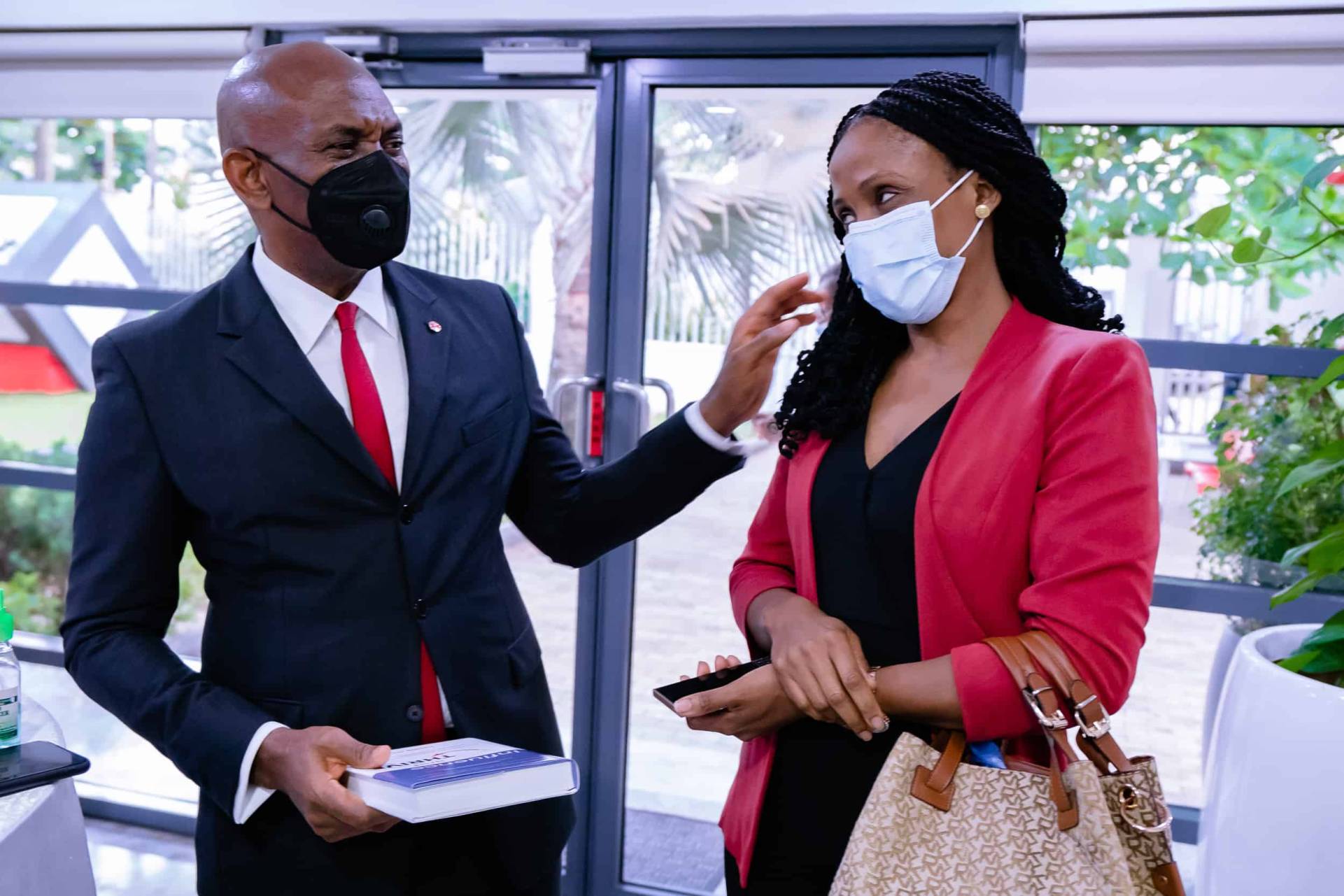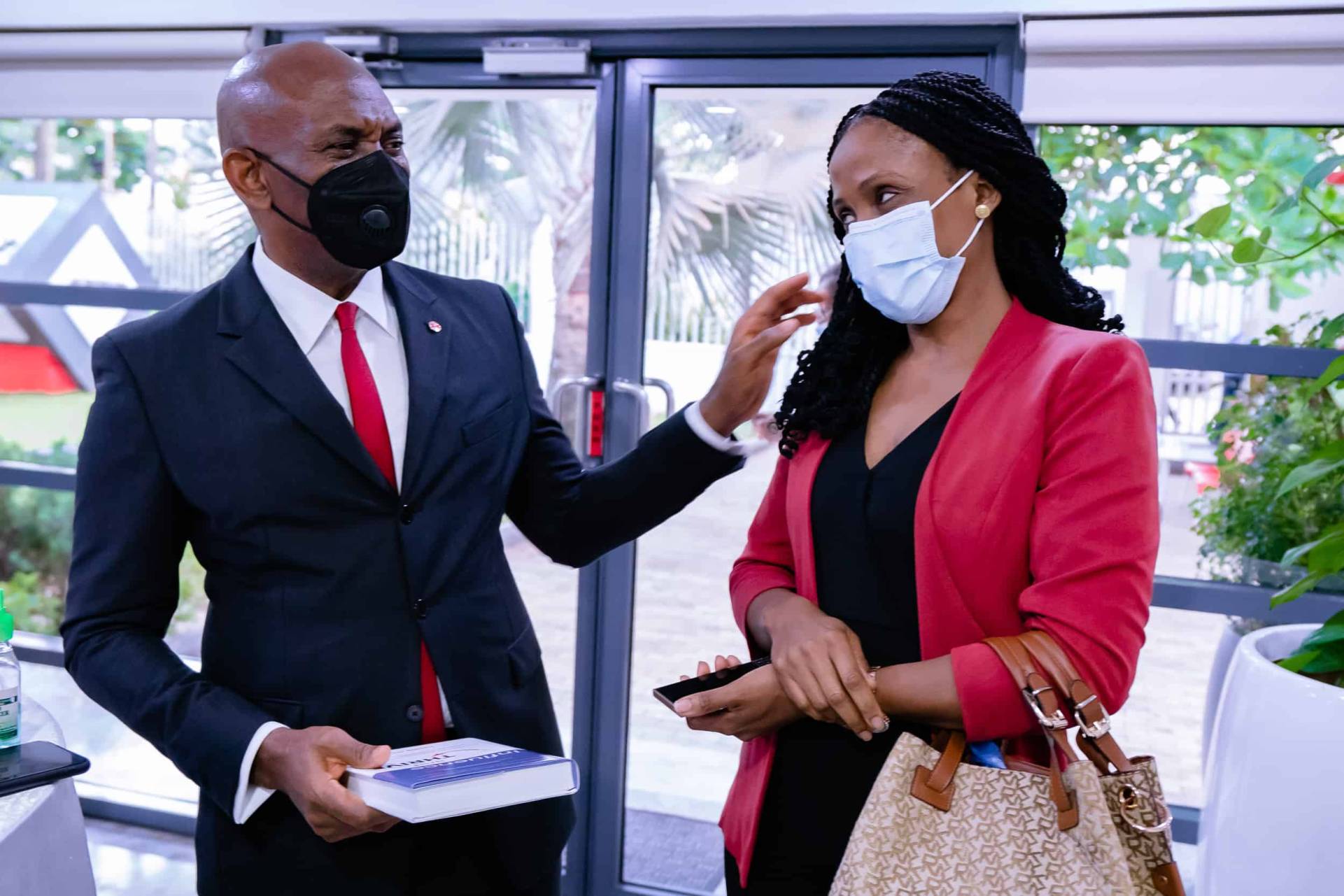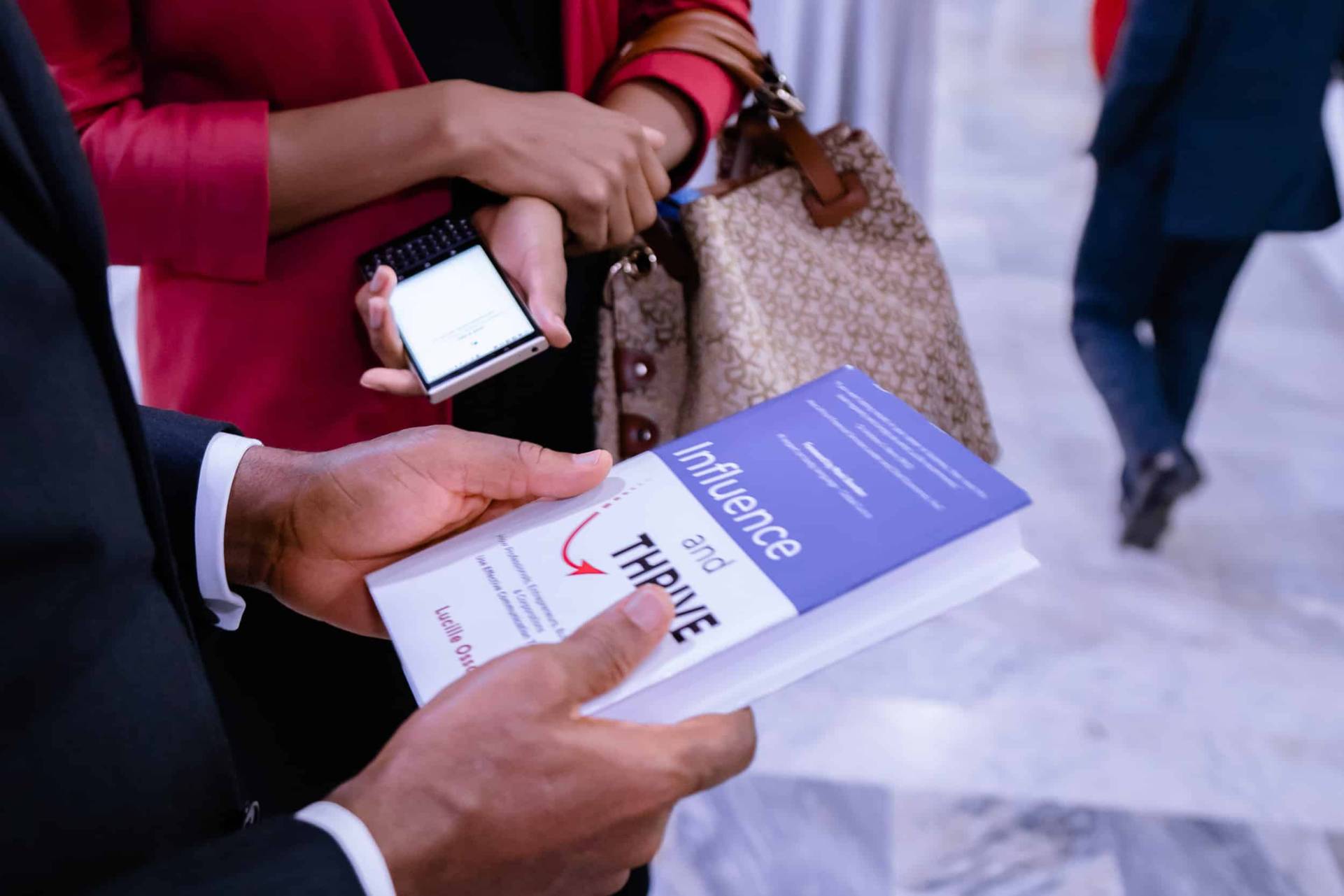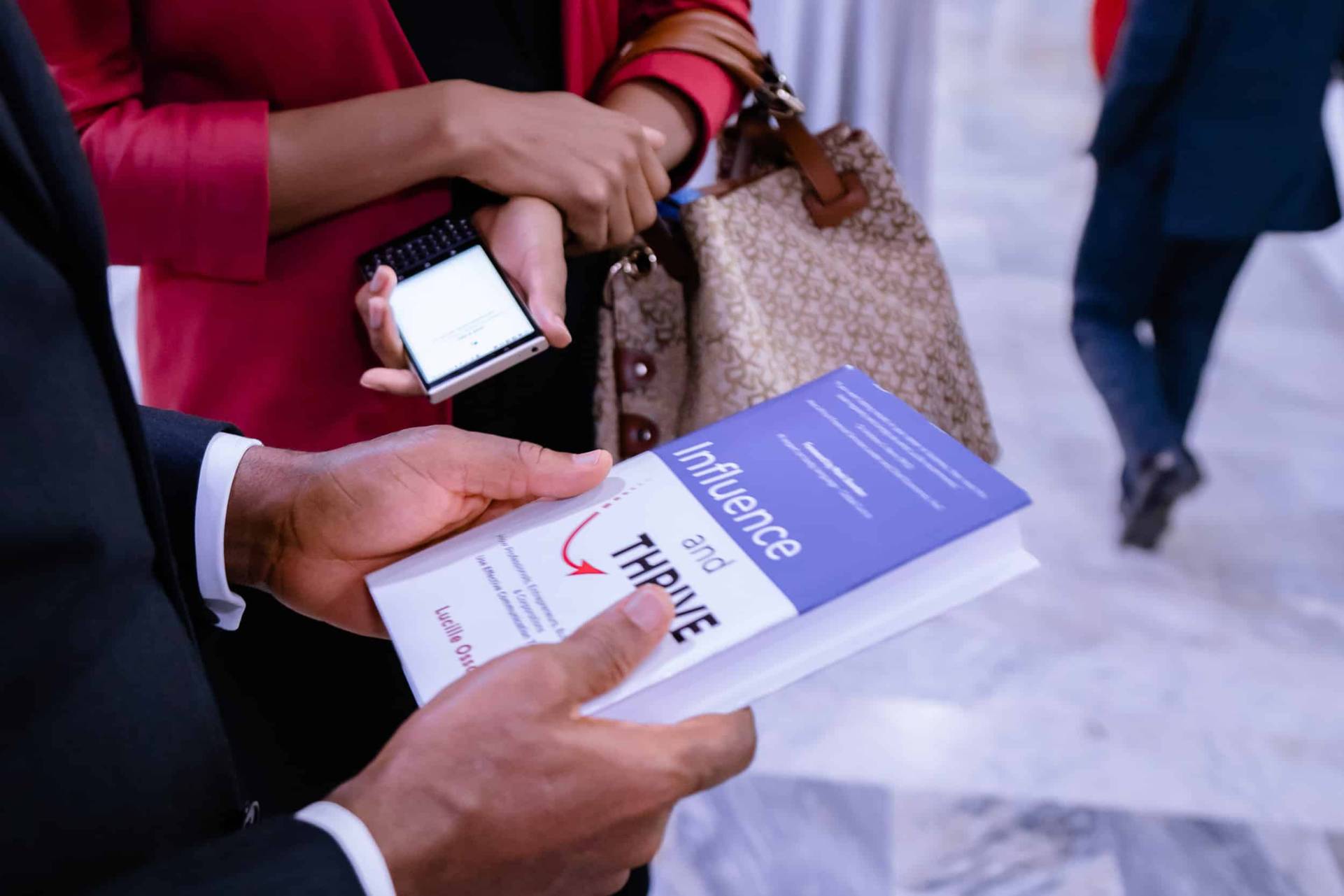 Lucille delivered a fantastic keynote on "Create an Impact and Get Results with Effective Business Communication".
Lucille's expertise and ability to connect with the audience made the session impactful and inspiring, and her practical strategies for improving business communication were greatly valued by our audience.
What Lucille can do for you
Custom-designed services that will achieve your goals.
How To Deliver Brilliant Communication Programmes For Young Professionals
Young professionals are smart, inquisitive, and tech-savvy. But they could also challenge your expertise and become disengaged if you don't consider three critical tactics in your delivery. Learn how to ace your next presentation or communication training programme…
Get Lucille's free communication tips and resources.